In 1983 Armando Esparza began working for the Marriott Corporation in Santa Clara California.  He performed a variety of maintenance duties and was responsible for the smooth operation of vital mechanical equipment. In 1995 he was employed by a local restaurant chain where he continued to focus his skill in the commercial food service industry.
In 2004 Armando attended the CCOC training program at San Jose California and obtained his certification for HVAC and universal EPA.   Armando joined  Frasco Services in 2004 and is currently owner/operator for all services in the San Jose area.  His goal is to provide the most comprehensive and professional  service to his customers.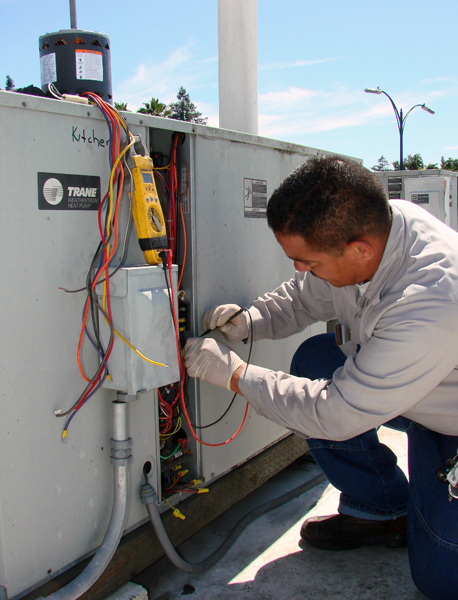 If you would like some more information on our services, click here. If you would like to place a request for service at this time, please call 1-800-595- 0677.
.
.