Restaurant Equipment Repair in Sacramento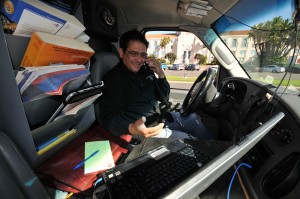 Roger Espinoza
If you require restaurant equipment repair in Sacramento, then you're in good hands. United Restaurant Mechanical dedicates its time, energy, and resources to provide you with the highest-quality care and attention imaginable. We can service just about every pertinent part of your restaurant's business.
We provide on-site restaurant equipment repair in Sacramento for all your essential machinery. We can handle issues affecting your refrigeration units, freezer units, ice machines, ovens, exhaust systems, and more. If you are dealing with larger problems involving your building's gas, power, exhaust systems, heating, or cooling, we are more than capable of addressing those concerns as well—consider us your one-stop service center for all restaurant-related repairs.
The exceptional quality of repair service you will receive is entirely due to the expertise and drive possessed by one man—Roger Espinoza.
Roger's experience begins in 1983 when he started working for the Southern California Gas Company. His work there ranged from responding to emergency gas leaks to repairing both commercial and residential gas appliances. He left the gas company in 1991 and completed his HVAC training at San Jose City College.
Roger started Frasco services in 1992 with the focus of servicing the restaurant industry. In 2004 Roger then expanded the company to Sacramento where began to develop a new service region for the Central California area. In 2010 he continued this expansion to San Diego where he successfully created our newest service territory.


Now returning to the Sacramento area for management restructuring, Roger continues to be focused on providing the best restaurant equipment repair service to the local Sacramento restaurant industry. As the owner-operator for the Sacramento area, he is a dedicated and capable technician with 30 years of experience in servicing restaurant equipment.